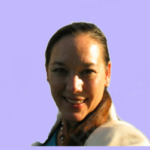 Paige Donner
Hello & Greetings WiF Members –
I am a SciComm professional. If anyone is interested in doing a short 15 – 20 minute interview with me, either podcast or zoom, about your chosen field of expertise in the fusion industry, I'd be more than happy to schedule something with you.
I did a series of interviews with fusion industry professionals last Fall/ Winter (youtube.com/@frontierdao).
I believe that for fusion to succeed sooner rather than later, people must be much more aware of what it is and what its potential means for humanity!
Thank you – Paige
DMs are open on Twitter @FrontierDAO